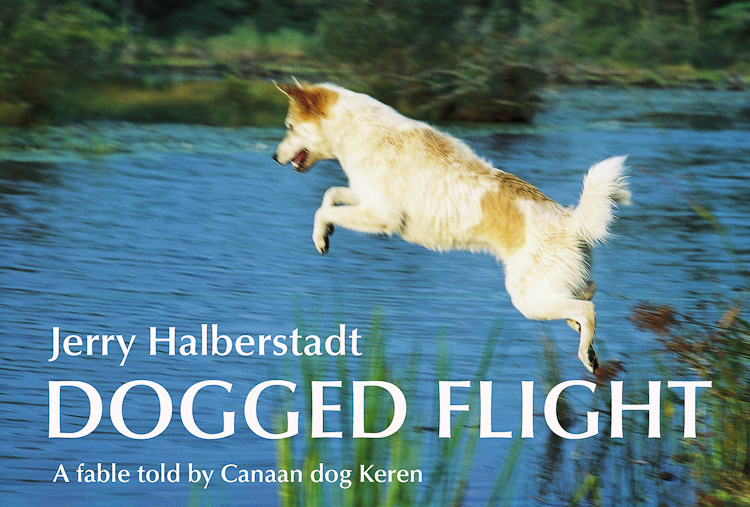 Keren loves to chase and play with anything that moves, but can't catch the birds. She is dogged—she won't give up in her efforts to learn how to fly. To overcome the challenges, she recalls the teachings of her parents and the traditions of her desert-living Canaan ancestors. She turns to the experts in flight, the birds, seeking to learn the secret of flight. She studies, through observation, instruction, and practice, how to fly. Although she tries very hard, she still can't fly, until one day, when she isn't even trying to fly, she finds herself airborne. A story of determination and discovery, a fable of growth and change, and love of the natural world. Eighty-four luminous color photographs show Keren's adventures.
BUY Dogged Flight @AMAZON.COM [format=Kindle mobi ISBN: 978-1-882431-18-2; read on Kindle Fire™ or software on many color devices] http://www.amazon.com/dp/B008QR2RXW
Review copies are available on request. Bloggers and parents are encouraged to apply for a free review copy; all that we ask is that you agree to post a fair and honest review on your blog, web site, or to a review site like GoodReads.com and permit us to use your review. Reviews by children are most welcome if submitted by a parent.
For children from five years old, parents, teachers, grandparents, and anyone to share. Read it together with a younger child as a chapter book over two or three nights. Beginning and independent readers from second, and third grades and older enjoy it. Or use as a picture book at any age. Use with a projector to share with a class. Adults can read it for their own pleasure, no need to pretend they have a child or grandchild, it can be their 'guilty pleasure.'
Praise for Dogged Flight
"A great story for kids from 5 to 105 years old."(—Beth, Canaan dog companion)
"It is inspirational. It teaches you to follow your dreams and to never give up...a great book to read to a second grade class (like mine)."(—Madison, 8 years old)
"I shared it with my second grade class. We loved it! We had a nice conversation about the story after we read it. The moral was very appropriate for children and they LOVED the pictures!"(—Amy Egan, teacher)
"...excellent cover, photos are amazing, we like how the dog is speaking in first person, we're studying fables and this book shows us a different moral and fable style, it taught us a great, valuable lesson."(—comments of third-graders)
"Lovely illustrations that capture the playful, inquisitive, and determined nature of the Canaan puppy. And her story demonstrates her passion, love, and respect for life and nature along with her lovable ability to charm."(—Eileen, librarian)
"This book would have children asking that the book be read again and again. It is a treat for dog lovers. Keren is a loving, gentle, alert, and proud dog who is regal, friendly, and intelligent. Sometimes she forgets she is a dog."(—Sister Claire Theresa, reading specialist)
"Dogged Flight, with its beautiful photos and charming story about Keren, a Canaan dog, will appeal to children and adults of all ages. Children will be captivated by the images and tale of a dog who wants to fly. Keren will remind adult readers never to give up on a dream and to enjoy the beauty and possibilities in nature. Readers will be fascinated by the long history of the Canaan breed and no one will fail to see how much the beloved Keren means to the author."(—Sheila Brodhead, Psy.D., psychologist, writer, educator)
"I absolutely loved Keren's book—both the illustrations and the story. Though aimed at children, I think most adults would consider it their 'guilty pleasure.'"(—Ellen Minto, breeder at Canaan Dogs of Anacan, United Kingdom)
Reading this made a lovely start on my day here—smiles in the morning is a good thing! I enjoyed it enormously! Wonderful pictures, lovely story—I loved it very much! (—Turid Rugaas, internationally respected dog expert, and her dog, McKenzie, who would have loved to fly with Keren)
"I LOVE it!!! It's an inspiring story for children. Gorgeous pictures of a gorgeous dog!"(—Sally J. Carlson, Canaan owner)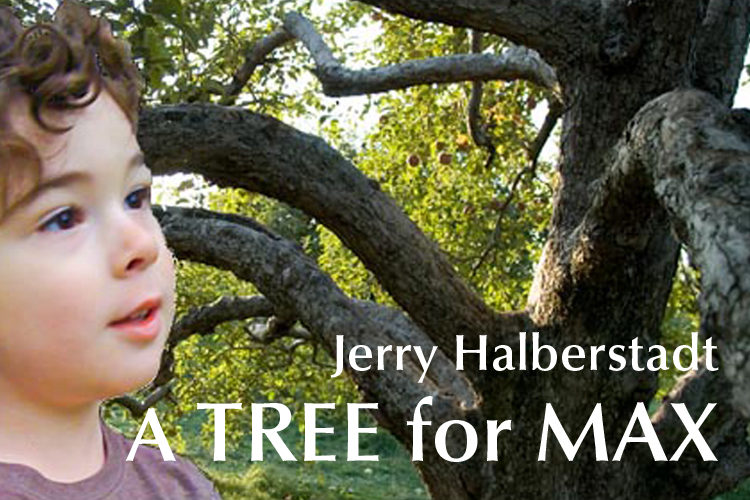 View the sample of A Tree for Max.
A Tree for Max, an illustrated story for children, tells the story of trees, birds, and a dog cooperating to help a young boy, Max, obtain a tree to help him adjust to his new home. It is a story of loss and discovery, a fable of growth and change, and love of the natural world. It is suitable for children, their parents, and grandparents....More about A Tree for Max
BUY A Tree for Max @KOBO.COM $9.99 [format=epub; ISBN: 978-1-882431-09-0; read on KOBO VOX™ and many other color-capable devices] http://tinyurl.com/83eyuos
BUY Kindle/mobi A Tree for Max @AMAZON.COM $9.99 [format=Kindle mobi ISBN: 978-1-882431-12-0; read on Kindle Fire™ or software on many color devices] http://www.amazon.com/dp/B006GEQGCK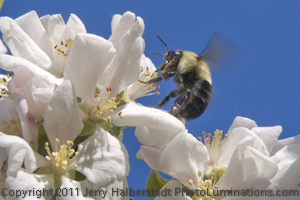 Praise for A Tree for Max
"What a wonderful book! My second-grade students loved it. We loved the photos and the concept. It sparked up a nice conversation about nature. I forwarded it to a few of my colleagues to share with their students. Personally I loved the book, probably in a different way than my students. The book has messages for both adults and children."
— Amy Eagan, 2nd grade teacher
"My son Julian, 3rd grade, liked the book a lot. Julian read it alone. He sat down and read it from beginning to end without any stop. He said the plot was interesting and liked that there were "real pictures." He also took pleasure in retelling me the story, which is very unusual! He normally does not like to tell about what he reads, but this time, explained it to me in great detail."
—Pascal, Julian's dad.
It is a very well written, thoughtful book that I recommend because our children really responded to it. Our girls, Taylor (7 years, 2nd grade) and Ally (5 years) loved A Tree for Max, both the storyline and the pictures. Teddy and I read the book to the children, although our 7 year old could have read it alone.
—Andrea
My granddaughter, Kyla, (8 years, grade 3) loved the book. I read it to her and next she read it to me. We have talked frequently of seasonal changes that the book brought to light. She tells me that she especially loves Grandfather Apple and the guard dog. This is a very thought provoking subject that allowed Papa to spend some quality time with his granddaughter. Kyla has shared it with several friends, and I have recommended it to her teacher.
—Gerry T.
My children, Michael, age 8 and Philomena age 5, both enjoyed "A Tree for Max." They enjoyed the personalities of the trees and of course, the pictures. Michael, who is home-schooled, said "It was a good idea for swans to be messengers because they can fly."
As an educator, I enjoyed the thoughtfulness and sensitivity of the story. Moving is a transitional period in a child's life, it does not have to be traumatic. Your story conveys the message that Max is loved and cherished no matter where he lives. Valuable lessons about nature are presented through the pictures and the narration of the trees. We see the seasons of Max's life change in a metaphorical sense, and we see the seasonal cycle of change in the trees. Reading your warm and touching story, people can relate these physical and emotional events in a meaningful way to their own lives, Thank you for sharing it with us.
—Janel
"Just plain fun"

The story gives voices & mannerisms to natural entities, which both The Big Explorer & I found entertaining, educational & just plain fun
There is no recommended age, but my 7-year-old was able to read it on his own in one sitting; it also makes a great picture book for younger kids
The book includes a whopping 64 color photographs to help bring all the characters and their voices to light.
Most of all, this tale is full of lessons about the natural world and our place in it.

—Go Explore Nature Review by Debbie Huang, mother of Big Explorer (7) and Little Explorer
[My granddaughter] will appreciate the story of Max's move from one home to another, as she experiences along with Max the changes which take place when a child is transplanted. She will focus on the beauty of the photography and the imaginary conversations occurring among the forest trees. What a wonderful way to stimulate her sense of make-believe and awe!—Lorette Lavine, Parenting in the Loop
Reviewers: To receive a review copy, please provide the name of your publication or blog, and a link to your review site; and the file format(s) you can read (epub, PDF). Request a review copy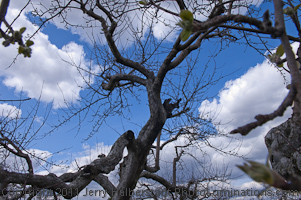 1 April The buds have just begun to open on Grandfather Apple Tree